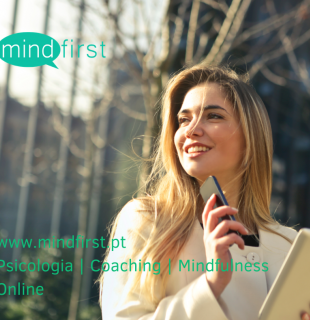 Studies have proven the effectiveness of internet therapy. In fact, there is already a substantial body of research and evidence indicating that online therapy is as effective as face-to-face therapy.
What are the advantages of using online psychotherapy? Some are highlighted by the Order of Portuguese Psychologists:
Reach - Ease of access to psychological intervention for a larger number of people who would not be able to benefit from it in a face-to-face model (for example, during absence from the usual environment due to travel, vacation, geographical displacement, travel difficulties motor problems and isolation or limitation of local resources).
Accessibility - When compared to traditional psychological intervention, psychological intervention using new technologies is often less expensive.
Flexibility - Allows adaptation to different locations, contexts, conditions, and characteristics in order to meet the specific needs and convenience of different groups of people.
Attractiveness - The ability to provide Psychological Health care in a more appealing format for some users can increase involvement and participation in Psychological Health care, encouraging treatment adherence.
Reduced stigma associated with psychological intervention - Some clients are concerned about people watching them enter or leave a psychologist's office.
Ease of Cancellation and Rescheduling - With an online network of professionals, clients can cancel, reschedule, or change therapists with ease.
Reirado de: Ordem dos Psicólogos Portugueses, (2018). Use of ICT in Psychological Intervention http://recursos.ordemdospsicologos.pt/files/artigos/utiliza____o_das_tic_na_i.pdf
Cecilia Almeida, Clinical Psychologist