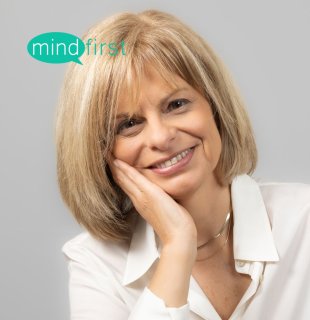 Cecília Almeida, Partner and Technical Director at Mindfirst, Portugal's largest mental health and personal development platform, speaks with comunicaRH as the company prepares to celebrate the third anniversary of the Mindfirst Platform - Therapy and Wellbeing online.
CRH - Mindfirst was born during a full confinement period in March 2020. How did you find going online with the whole country staying at home?
Mindfirst - Actually, it couldn't have been more convenient; it was the only way to help at the time, and it was a huge coincidence for us. However, one of our distinguishing features was diminished when all psychologists suddenly began to consult online.
CRH – On the way to three years of activity, what is the portfolio of services that Mindfirst offers today?
Mindfirst - Psychology and psychotherapy consultations, family therapy, psycho-oncology, psychiatry, LGBTI issues, psychology in Portuguese sign language, coaching, and mindfulness. Individual skill development programmes are also available.
CRH - What about companies? Do you believe there is a growing demand from companies?
Mindfirst - Yes, more and more. Finally, concern about mental health is a reality, and companies seek to act in prevention through psychological support services and workshops on related topics.
CRH - Mindfirst communication is heavily focused on conveying the message that therapy is simple and approachable. Is it also a means of combating prejudice?
Mindfirst - Without a doubt, because prejudice prevents people from seeking help. Fear of being judged by family and friends, as well as a refusal to accept symptoms, lead to postponing treatment and allowing the situation to worsen. In fact, seeking psychological assistance is a sign of maturity and responsibility, not of weakness.
CRH - And what feedback have you received from those looking for Mindfirst?
Mindfirst - We recently conducted a customer satisfaction survey. People provided extremely positive feedback, both in terms of the quality of the professionals and the perceived improvements in terms of the reason that led them to seek help, as well as the ease of scheduling sessions.
CRH - Mindfirst only operates online. Is it possible to guarantee the effectiveness of remote intervention today?
Mindfirst - There is certainly a substantial body of scientific evidence that online intervention is as effective as face-to-face intervention, particularly in cases of anxiety, depression, traumatic stress, and eating disorders.
CRH - What are the primary reasons that lead people to seek Mindfirst?
Mindfirst - Anxiety, depression, and stress are the most common reasons for adults between the ages of 20 and 39 to schedule an appointment. However, there are those who also seek assistance for making a decision, solving a problem, or dealing with a difficult phase.
CRH - What is Mindfirst's truly differentiating feature?
Mindfirst - Undoubtedly, the professionalism of the professionals and the platform's security.
CRH - If you could send a message to everyone in need of assistance, what would you say?
Mindfirst - Seeking help can be difficult, but it is a brave and self-loving act. Make the first move. We want to help.